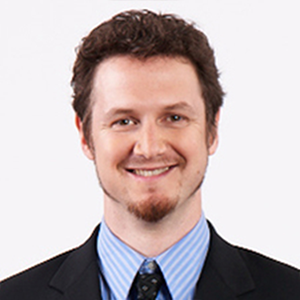 Matt Orosz, Ph.D.
Founder and CEO
Dr. Orosz is a chief executive and renewable energy systems engineer with 15 years of leadership experience in engineering design, technology innovation, social entrepreneurship and energy project management as a co-founder of MIT spin-out STG International, as project manager at Cogenra Solar, and as CEO of OnePower. As company founder and project leader, he is responsible for corporate strategy, overseeing global business development, directing technical and financial divisions, and leveraging innovation and a world-class team to drive value in energy access. He holds a US patent in Solar Energy Conversion and has managed cross-cutting teams in academic research labs, energy start-ups and venture-backed solar companies with a direct responsibility for complex, multi-million-dollar high technology energy projects.
Dr. Orosz is an Echoing Green Fellow, Fulbright Scholar, and former Peace Corps volunteer, where he proudly served in Lesotho (2000-2002). Living in Phamong in the Mohale's Hoek district without electricity for two years served as the motivation for his passion for designing and collaboratively implementing energy infrastructure solutions, and his career focus on global energy access is built on a foundation made in Lesotho. As Director of STG, he founded the most advanced rapid prototyping manufacturing facility in Lesotho with collaborators from the Lesotho government's Appropriate Technology Services. In 2014, STG Lesotho, a locally registered association, became Africa's first firm to export solar technology (designed and built in Lesotho) to customers in Europe.
He graduated from the Massachusetts Institute of Technology with a Ph.D. in Civil and Environmental Engineering, a S.M. in Technology and Policy, and an M. Eng. in Civil and Environmental Engineering. He holds a B.S. degree in Environmental Studies from Dartmouth College.
Amy Mueller, Ph.D.
Founder and Director
Dr. Mueller is on the Board of Directors of OnePower and has been contributing to energy projects in Lesotho since 2006 in roles as diverse as engineering, finances, and project development.  Dr. Mueller provides perspective for OnePower's work based on her expertise in both electrical engineering and environmental science, balancing the demands of efficient hardware and environmental responsibility.  Outside of her work with OnePower, Dr. Mueller is a Professor of Engineering and Science at Northeastern University (Boston, MA) and a Founding Director of STG International, the 501(c)(3) non-profit organization that built the groundwork in Lesotho for OnePower's current projects and growth.
Christophe Pajonk
Chief Business Officer
A French national, Christophe has been working in South Africa for more than a decade and has been fortunate to be taking part in the very dynamic renewable energy industry in the region. He has been participating in the execution phase of almost a dozen of REIPPP projects from various sizes ranging from 10 MW up to 96 MW. After various positions mainly in Finance and Business Development for two solar tracking system manufacturers, he has joined One Power as Chief Business Officer in October 2019. His mandate for the company is among others to develop our mini-grid portfolio in Africa and capitalise from our success in Lesotho to establish OnePower as a leader of mini-grid system on the African continent.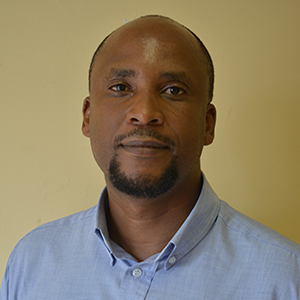 Kopano Tsenoli
Director
Mr. Tšenoli is Chief Engineer at the Department of Appropriate Technology Services (ATS) in the ministry of Communications, Science & Technology. He has been working in the research and technology sector for 18 years, of which 9 years has been as Chief Engineer at ATS. He has amassed a wealth of experience in research and technology initiatives in Lesotho and other countries through numerous networking platforms. He has been involved with pilot solar electrification projects in the rural part of Lesotho since 2006 as president of the local NGO Solar Turbine Group (STG) Lesotho, responsible for a number of initiatives in rural electrification and technology transfer. He has experience in community stakeholder engagement and needs assessment through participation in community development initiatives, of which he has participated in an unprecedented nationwide appropriate technology needs assessment study.
Mr. Tšenoli is the focal person on a number of MOU's with a number of research and technology organizations in the SADC region. Furthermore, he has participated in in the development of project proposals and implementation of multi-stakeholder projects. As an engineer, he worked on the design, development and manufacture of various appropriate technology products like manual irrigation pumps, solar food dryers, energy efficient wood burning stoves, etc.
Academically, he has obtained a Bachelor of Science (BSc.) Mechanical Engineering degree at the University of Cape Town, South Africa. He further obtained an honours degree in Technology Management at the University of Pretoria, South Africa, an excellent course on the management of a technology oriented enterprise. Currently he is studying towards a masters degree in Technology Management at the University of Pretoria.
Nancy Chu
Advisor
Nancy is an attorney at the global law firm Covington & Burling LLP and a volunteer at OnePower. She represents multinational clients on mergers & acquisitions, finance and other business matters.  She also has prior experience as a program manager implementing supply chain labor standards in developing countries. At OnePower, she contributes to PUE strategy and planning. Nancy holds A.B. and J.D. degrees from Harvard University.
Jordan Stephens
Engineer (R&D Lead)
Jordan is the lead research and development engineer at OnePower. In his capacity, he oversees design, prototyping, and testing of off-grid solar power systems. Among his accomplishments are the design of OnePower's next-generation PV tracker technology and OnePower's pilot mini-grid at Ma Makebe village. Prior to his work for OnePower, Jordan worked as an engineer at Harvard University, Brigham and Women's Hospital, and Geonecta Corporation. Jordan holds a BS degree in Engineering Science from Harvard University.
Makoanyane Khakanyo
Technician III (Production Lead)
Makoanyane is an expert in machining processes and oversees the manufacturing of all of OnePower's technologies, including PV trackers. Since he joined OnePower (and STG International) in 2006, he has led design, manufacturing, and deployment of various solar power technologies, including the first solar technology that was exported from Africa to Europe. Makoanyane also leads site surveys, interacts with communities, and supervises local interns. He holds a Diploma in Mechanical Engineering from Lerotholi Polytechnic and a certificate from Gansu Natural Research Institute (GNERI) in China in Solar Application Technologies.
Kopelo Lephole
Office Manager
Kopelo has been with OnePower since March 2019 and is responsible for public relations, development and stakeholder engagement. In the past, Kopelo has worked with companies like the Lesotho Times newspaper, Metropolitan Lesotho and Infinity Institute of Management and Technology. She has been in the development industry since 2012 and has performed a variety of different roles during her career. Kopelo holds a diploma from Motheo FET College (Bloemfontein) and an Associate Degree from Limkokwing University of Creative Technology (Lesotho).
Kubutu Makhakhe
Technician II
Kubutu is responsible for assembly of solar systems as well as machining and welding. Since he joined OnePower in 2014, Kubutu has installed concentrated solar power (CSP) systems, PV systems and various kind of electronic systems. Prior to his work for OnePower, Kubutu was manufacturing solar food dryers and wood stoves at Appropriate Technology Services. Kubutu holds a Diploma in Mechanical Engineering Studies from Lerotholi Polytechnic.
Mandla Selebeli Mokake
Technician II
Mandla works on electrical and electronic systems. In his role, he assembles circuits for smart meters and installs solar power systems. Prior to his work with OnePower, he worked as a lecturer at Orbit FET College Rustenburg and a Technician at Blue Security. He holds a Diploma in Electrical and Electronic Engineering from Lerotholi Polytechnic.
Teboho Noko
Lead Electrical Engineer
Teboho joined OnePower as an electrical engineer after working for several Companies as an intern and technician. He has experience in hydro power generation, electrical power lines (11 kV up to 132 kV), distribution and power transformers, PLC, SCADA and Industrial Motor controls. He holds a degree in electrical engineering and BSc (honors) in Technology Management. Currently, he is busy with his Masters in Renewable Energies and rural micro-grids at the University of Cape Town. Outside of work Teboho can be found working for charities which support children with disabilities, orphanage homes, and old age home.
Tamer Teker
Engineer (Operations Lead)
Tamer is an Engineer and the Operations Lead at OnePower. In his role, he works on project development for on-grid and off-grid projects, including interacting with partners and consultants. He also supports corporate planning and strategy, outreach, and administration. Prior to his role with OnePower, Tamer worked on renewable energy research at the Fraunhofer Institute in Germany. He holds a BS Degree in Mechanical Engineering from the University of Duisburg-Essen and a Master of Public Policy Degree from Harvard University.